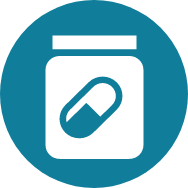 Get patients started with samples of QULIPTA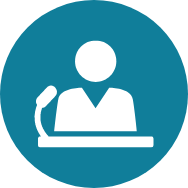 Learn more about QULIPTA at upcoming speaker programs
QULIPTA® is now covered for 85% of commercially insured patients!*
*Managed Markets Insight & Technology, LLC, a trademark of MMIT. Data as of August 2023 and subject to change.
QULIPTA Savings & Support

You prescribe.
We provide patient support.
QULIPTA COMPLETE CAN HELP YOUR PATIENTS START AND STAY ON TRACK WITH QULIPTA IN 3 EASY STEPS
Savings
Eligible commercially insured patients may pay as little as $0† a month
For covered patients
And while insurance coverage is being established
Support
Prior authorization (PA) support:
QULIPTA COMPLETE Field Access Specialists:
Help you and your patients identify next steps to getting their prescribed treatment
CoverMyMeds® provides a no-cost digital resource for submitting PA forms for many medications covered under most insurance plans. Call 1-866-452-5017 or visit covermymeds.com for more information
Patient support:
With QULIPTA COMPLETE, your patient can also receive resources to help them with medication reminders and work towards their migraine treatment goals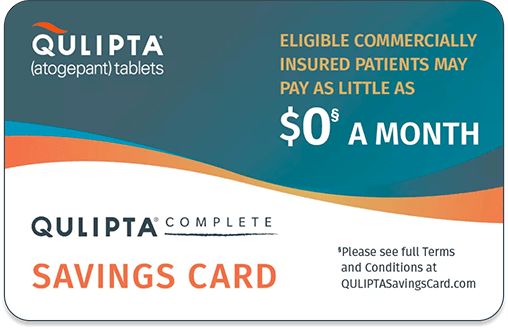 †Eligibility: Available to patients with commercial insurance coverage for QULIPTA who meet eligibility criteria. This copay assistance program is not available to patients receiving prescription reimbursement under any federal, state, or government-funded insurance programs (for example, Medicare [including Part D], Medicare Advantage, Medigap, Medicaid, TRICARE, Department of Defense, or Veterans Affairs programs) or where prohibited by law. Offer subject to change or termination without notice. Restrictions, including monthly maximums, may apply. This is not health insurance. For full Terms and Conditions, visit QULIPTASavingsCard.com or call 1-855-QULIPTA (1-855-785-4782) for more information. To learn about AbbVie's privacy practices and your privacy choices, visit https://abbv.ie/corpprivacy.
Online enrollment process for patients
Your eligible patients can enroll in QULIPTA COMPLETE to help them get access to a savings card and get started with QULIPTA.
Download QULIPTA resources.